The City Center Fundraiser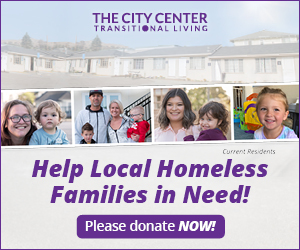 Join us in supporting The City Center for the month of October. The City Center provides Ventura County homeless families with children a safe place to live, for up to 2 years. Please help in supporting homeless children of Ventura County. No donation is too small.
Visit www.gofundme.com/thecitycenter to support and make a donation today.